U8/U10/U12 Start at 10:00 am
U14/U16 Starts at 10:00 am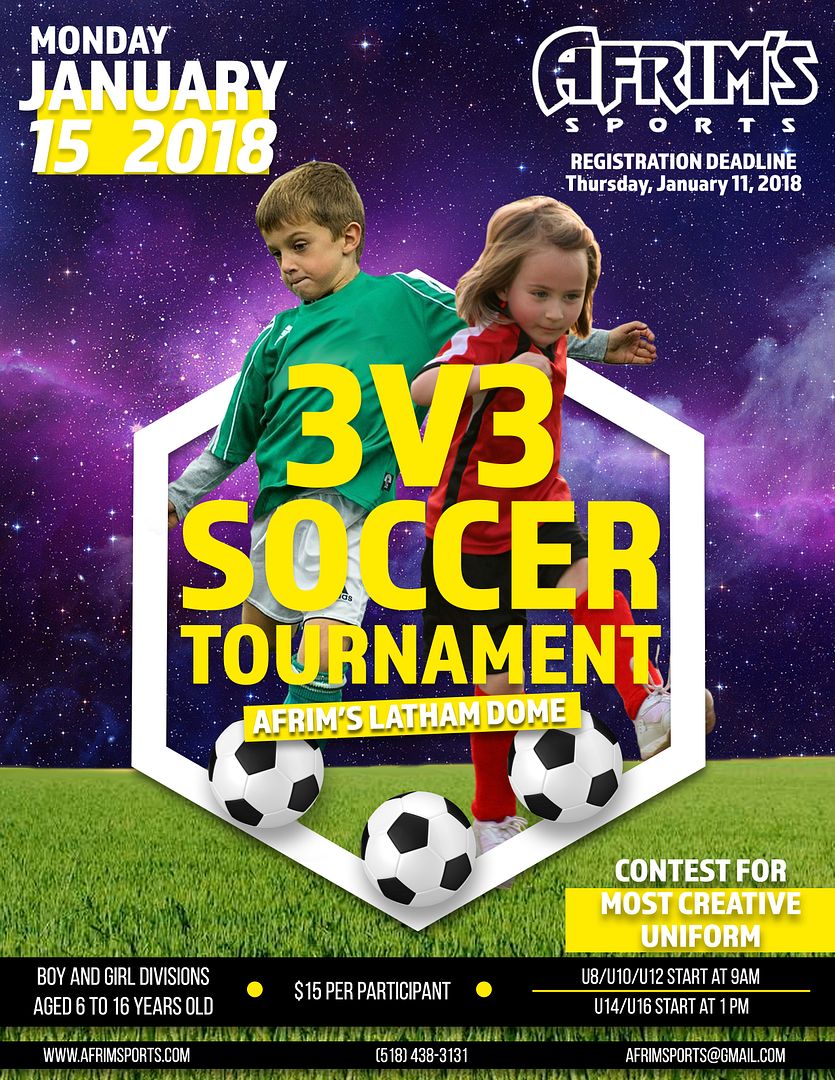 - Tournament will take place at our Latham facility
- Minimum of 4 players per team, we reccomend 5 players.
- Teams are encouraged to wear unique uniforms, best team uniforms will win a prize!
- $15 per player to play
- Each team will play a minium of four 12-minute games
- No cleats!
- NO online registration for this tournament
- U8/U10/U12 Start at 10:00 am
- U14/U16 Starts at 10:00 am
Please call 438.3131 if you have any questions!